M2M Signal Signal Booster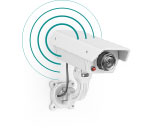 The world revolves around machines that communicate back and forth every second of every day. That's why it's critical to maintain their connection in any weather, under any conditions. These M2M solutions and wireless signal boosters keep the tech talking so our day-to-day life keeps flowing. Browse our selection of machine to machine signal boosters here.
There are no products to list in this category.